Announcements

Join @Evan @Harry  and @BeyondTheGreen as they talk about the TOUGH loss against UTEP, and of course the upcoming important bowl invitation yet to be determined.  This weeks episode includes but is not limited to the following: UTEP Recap, Bowl possibilities, APR, Beyond the Green show previews, special guest Denton Record Chronicle Beat Writer @Brett Vito; as well as @TheReal_jayD who shares his thoughts on recruiting. Click here to listen to the show: http://gomeangreenbarbershop.libsyn.com/podcast/barbershop-podcast-714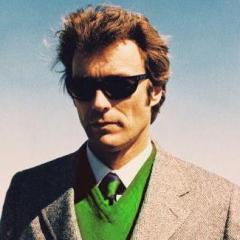 Coker laments Tulsa's departure from C-USA
Started by Harry,

24 posts in this topic
Create an account or sign in to comment
You need to be a member in order to leave a comment
Sign in
Already have an account? Sign in here.
Sign In Now
---
Similar Content

By meangreen15

From Underdog Dynasty...
"UTSA vs. UNT is the Texas Rivalry the Conference Needs
Strange but true— UTSA vs. UNT is the most heated active college football rivalry in the state of Texas. The Roadrunners turned in an impressive defensive effort to gain a 3-1 series lead over UNT in what has turned into a really fun rivalry. While the Halloween weekend attendance was underwhelming (19,553), the atmosphere in the Alamodome was boisterous as Roadrunner and Mean Green fans jawed with one another as UTSA built their lead.
Former UNT offensive lineman Mason Y'Barro infamously described UTSA as "soft and unphysical" after their loss to the Roadrunners in 2013 and UTSA sophomore running back Jalen Rhodes sniped back after last night's win on the post-game radio show, claiming that "we were told they weren't a physical team and that turned out to be right". Additionally, varying accusations of Mean Green players urinating on the Alamodome turf have been floating around messages boards and social media this morning. Whether true or not, this rivalry is clearly ratcheting up in intensity with each passing year. Conference USA would be wise to work with the individual schools to brand and promote the rivalry as well as ensuring that it will be broadcast on national television or ESPN3 in coming seasons."
http://www.underdogdynasty.com/conference-usa/2016/10/30/13471682/cusa-week-nine-three-things-david-bailiff-rice-charlie-partridge-fau-unt-utsa


By JesseMartin

Hey guys!  Since I'll actually be in Texas, I've been checking to see who else wants in.  Including a Talon who hasn't been back in almost a decade, I'm bringing at least 11 to Homecoming as of now and hope to grow the total.  We're just going to chill in the end zone with cheap seats and have fun.  If anybody else is down or has friends up for cheap seats, message me.  It's only 10 bucks with the group discount, so it's easy to get the "eh, I'm not that into it" crowd to come.
Also, there are a couple of options for the UTEP game, and I already have a group of both UTEP and UNT friends that want to sit together.  Tickets go on sale November 1st, so we have time to figure out what we want to do.  The seats I'm looking at are NOT in the visitor section, since it's a mixed group, but if you wanna hang out with us, let me know and I'll see what kinds of packages are available!
And...for UTSA...right now it's just me and my girlfriend, and the only thing I've found is a Groupon for $18 for General Admission, but if anybody wants to go in on a group rate, I'm open to that.  We're not up for anything fancy, just wanna chill and hang out and watch the game, so any seats are cool with us.


By Harry

Texas State has huge OT win over Ohio - Everett Withers is for real people.
Aaron Jones, the senior RB for UTEP, rattled off 249 yards and 2 TDs. 
UTSA QB Dalton Sturm had three touchdown passes in their win over Alabama State.