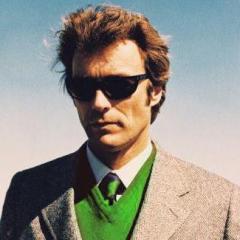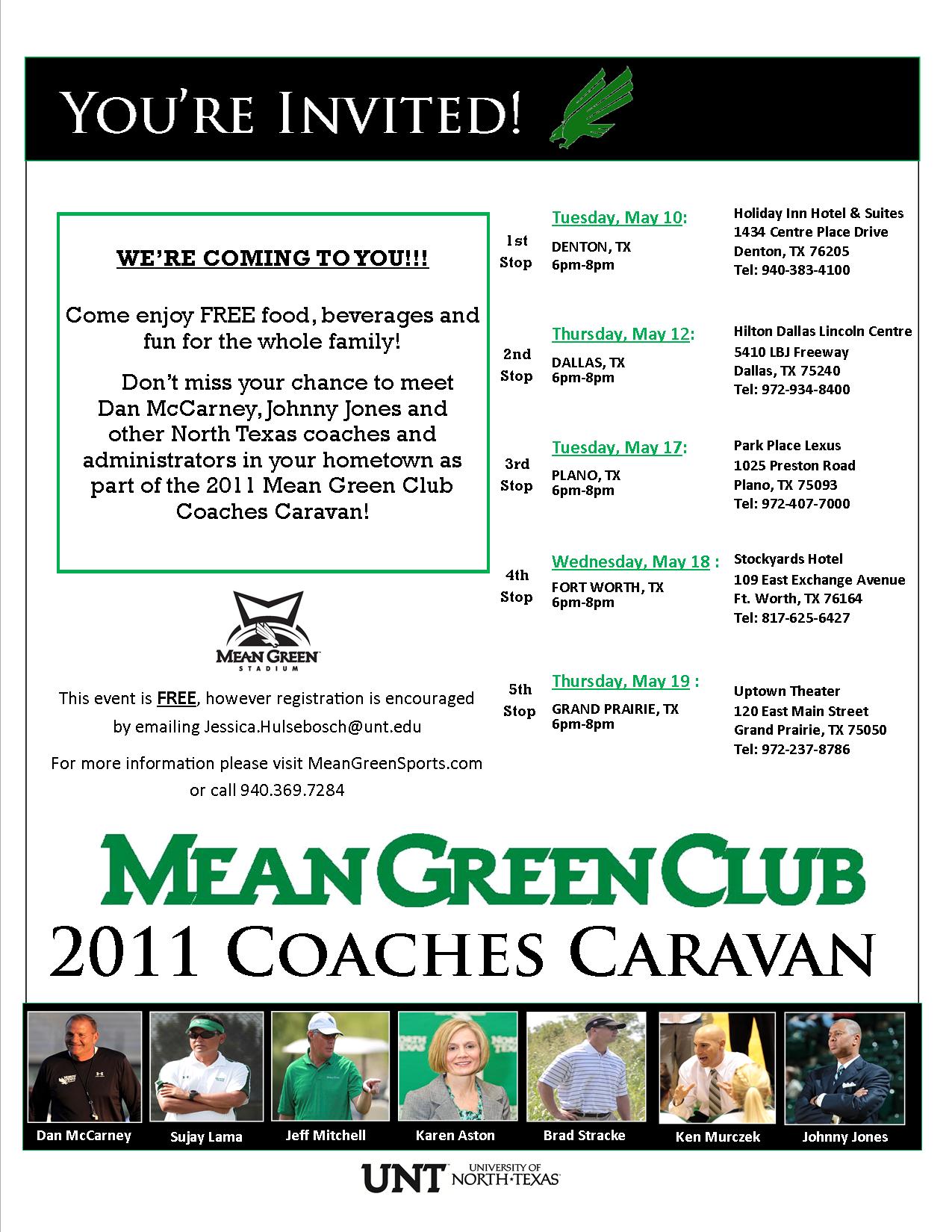 Just wanted to make certain that everyone saw this announcement that came out a week or so ago about the 2011 MEAN GREEN CLUB COACHES CARAVAN. There will be 5 stops on the Caravan which will give Mean Green Club members an opportunity to hear from Mean Green Coaches including McCarney, Lama, Mitchell, Aston, Stracke, Murczek and Jones. There will be free food, beverages and fun for all.

Dates and places are as follows: (times for each are 6PM - 8pm)

TUESDAY, MAY 10th - DENTON - Holiday Inn Hotel and Suites (1434 Centre Place Dr.)

THURSDAY, MAY 12th - DALLAS - Hilton Dallas Lincoln Centre (5410 LBJ Freeway)

TUESDAY - MAY 17th - PLANO - Park Place Lexus (1025 Preston Rd)

WEDNESDAY - MAY 18th - FT. WORTH - Stockyards Hotel (109 E. Exchange Ave.)

THURSDAY - MAY 19th - GRAND PRAIRIE - Uptown Theater (120 E. main St.)

The event is free to all Mean Green Club members and guests, but registration is very much encouraged by emailing Jessica.Hulsebosch@unt.edu For additional info you can call 940-369-7284.

This will be a great opportunity to meet our new women's basketball coach (Karen Aston) and to talk with many other UNT coaches...not to mention getting to mix and mingle with other members of the great Mean Green Nation.

I am attending the Dallas event with a number of family and friends. I encourage everyone to try and make the events that are the most convenient for you to attend. Heck go to every single one of them if you can! We definately want to make a good showing and show them some Mean Green Love! If you live in Dallas please consider attending the Dallas event with me and comment on here so I can be on the lookout for you! GMG!

---