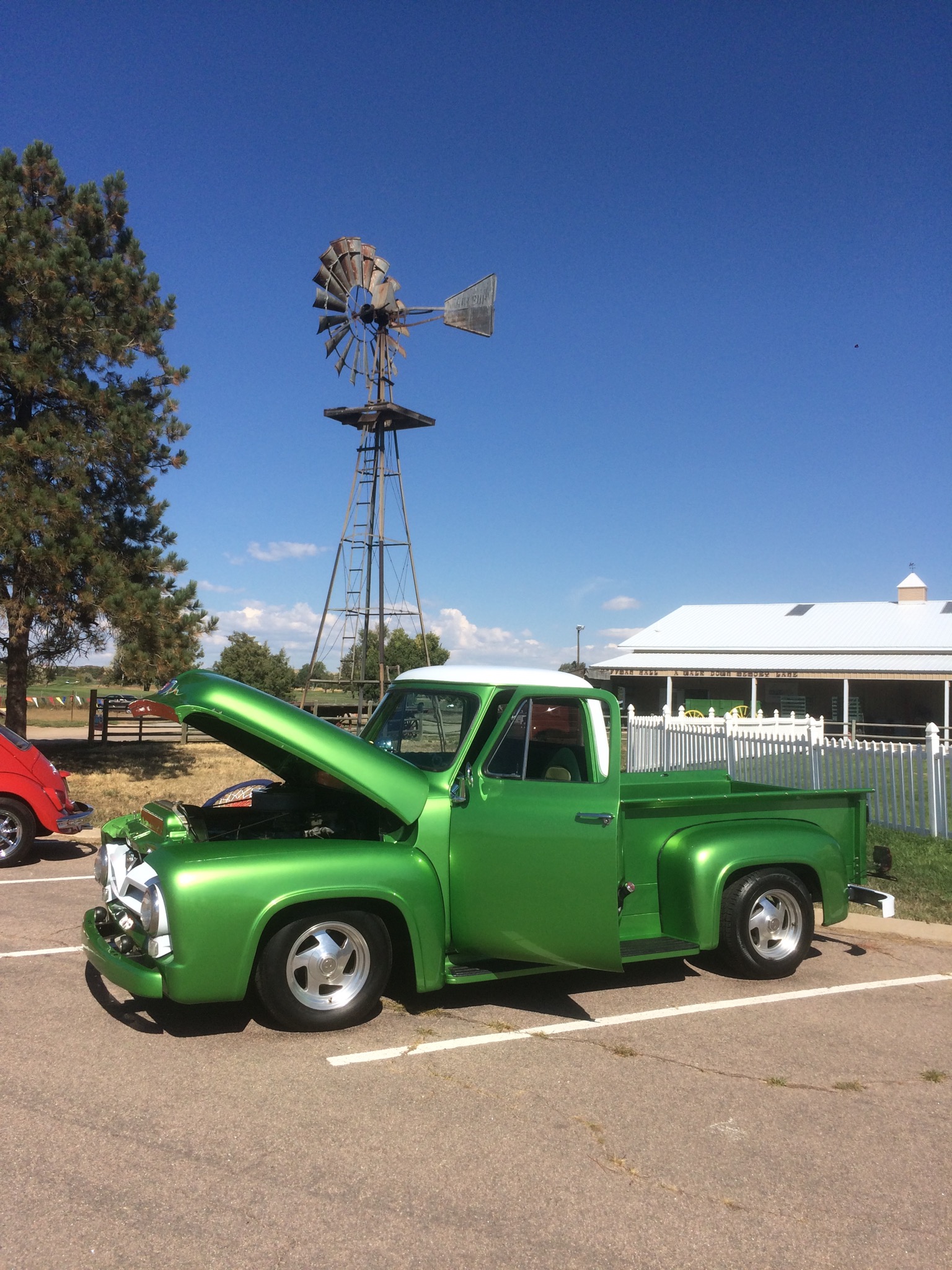 Content count

192

Joined

Last visited

Days Won

1
About ntexeagle

Rank

Golden Eagle


Birthday

03/30/1950
It was North Texas State University when Joe was playing. It is still the University of North Texas.

His birth must have been terribly painful for Mom. The had to have weighed in excess of 150 lbs. at birth.

No three on the tree. It has a C6 transmission with a floor shifter. It's powered by a big block 429, full cam and big ol' four barrel. It runs like Patrick Cobbs, fast and powerful.

You have a good eye. It's a 53 Ford. That horrible rear bumper comes off this week and then "Scrappy" will be ready to show. Note the Mean Green sticker on the rear window

This will make an appearance one day soon

They are saying 5,000 on the radio.

Let mewill start by saying I live in Colorado A couple of weeks ago I made a trip to the DFW area for a wedding. While I was in the area I made my usual run to the UNT Souvenir store located at Apogee. While I was in the store I heard talk of season tickets so I stepped to the counter and explained," I live out of state so season tickets are not a good investment for me but what are the benefits of joining the Mean Green Club?" The nice young lady could tell me no benefits that were not related to season tickets. Nothing, zip, nada. She didn't even say, "You would help fund UNT scholarships and support athletics." So, I put my credit card away and left. If we do not even have people that can give answers to "what are the benefits", I may have found our problem with our lagging numbers. I will still join, but I will wait a bit. I am stunned.

Kansas at #30 and Texas State at #56 was all I needed to see to know that these numbers are garbage.

Can he call five time outs in a row because, "You can't save for the next game."?

Except for two or three schools in the Denver area, any 6-A JV would beat the rest of the teams I this city by 30 points or more. It is certainly NOT Texas football.

The 1977 game was played in the Fabulous Super Pit. I was there and it was when we had the best teams to ever represent UNT. For three years we won 20+ games including going 22-4 one year and we got no invites to any post season tournaments The doors opened two hours prior to the game and people were lined up to get a seat. UNT, then NTSU, won the game. I invite you to check the records when Weasel Johnson, Fred Mitchel, Melvin Johnson and those teams were playing. They averaged in the 90 ppg range all three seasons Thank you Bill Blakey!

Was it just me or did both teams look extremely slow today?

Put a bow on a pig and it is still a pig. It isn't the players. Four years proves that.

Enough is enough. Stop the bleeding.

Oh You of little faith...