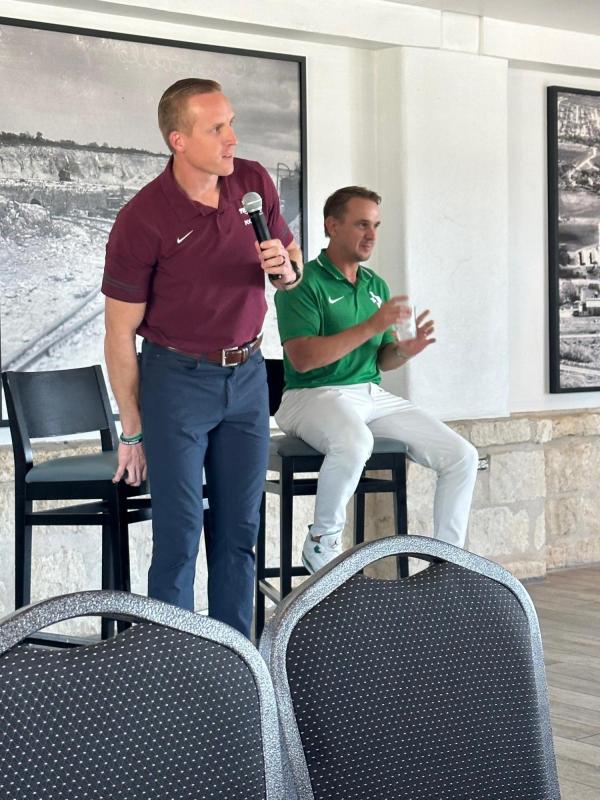 This is the second part of a series covering UNT Head Football Coach Eric Morris's guest speaking engagement at the monthly San Antonio Quarterback Club luncheon on Tuesday September 19th at the beautiful Quarry Golf Club. 
Tell us some more Mike Leach stories.
There's a bunch of great Mike Leach stories.    But since they are Mike stories, you must first figure out what audience you are talking to (crowd laughter).  There are a few women in here in the audience.  So that eliminates 98% of it, I think (crowd laughter).
I think everybody knows Mike is just being quirky and you know we've seen him go into rants and tangents, and everyone that knew him has seen them. You that knew him in here, you know. After a big win he could still go off on the whole team like no other but I think just his discipline and toughness to be the same for so many years was so amazing to me. The more I get into those that followed him the more amazed I get.  You look at the tree branches of coaches that have coached under him, that's just phenomenal that have had, you know, guys like Lincoln Riley and Dana Holgerson and Sunny Dykes and Kliff Kingsbury, Graham Harrell and the list it just goes on and on and. But I think. like we all loved the game of football but there were times we got so bored with the monotony of him doing the same thing over and over… but the man he truly believed in sticking to a process more than any human being I've ever been.   I was at Texas Tech for five years and we never added a new offensive play. We never practiced differently. We never lifted weights differently like the consistency of doing that is just mind boggling to me even now as I look back on it.
And these guys around me were sharp minds.   They had smart brains. Lincoln Riley, Cliff Kingsbury, Sunny Dykes and more. All these guys I think got so bored with doing the same thing over and over and over that when they started their own head coaching deals, like they want to go out and put their kind of spin on things.  Which I am sure Mike would have supported each and every one of them but again he was himself so unique in how he approached football and life.  But just like to see Mike when, when I lived in Pullman with him, when I went up there with him for the first time, I mean, he didn't even have a car.   In Pullman, there's these huge rolling hills, and it would snow, and he would walk to and from practice from his house every day. I mean EVERY single day and just like the toughness he displayed as a coach he would never change that walk no matter what the conditions were outside.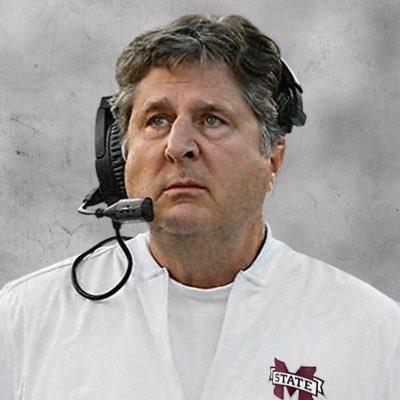 He doesn't get to the office till usually right when we practiced. I can even script it exactly today. You know, at 1:00PM he was walking on the field. And so that's when he showed up to work - usually every day - it was never before noon.  Now that said, he would extremely late hours and you were on his time.   And he never told you to schedule when to be there or when you could leave. Like there's zero scheduling ever.   Like you knew the practice routine.   You started meetings at precisely 2:30PM. You're on the field at 3:30 and you're off currently and what not. But then you know he would be there very late at night and sometimes the discussions would veer off into other subjects.
The worst 2 weeks of my life, though, with Mike, was when he was co-authoring a book about the Apache leader Geronimo, and so I don't know if anybody here has read the Geronimo book that he co-authored (several hands are raised), but he was so he's a big-time history buff. And so, during the spring ball for 2 1/2 three weeks he brought in the world's most renowned Geronimo historian. You can imagine what this guy looked like?  (Laughter in audience). This guy walked in and our whole staff like holy moly who in the heck is this guy? (More laughter).  So, I sat next to Mike and Mike said, hey, get out of that chair. This is where I can't remember the expert's name. Anyway, the Geronimo expert is sitting in that chair now. "Yes, Sir" I told Mike and so, I moved to the front of the room to give his distinguished guest my seat.
So, Mike had this legal pad. He's a lawyer. Right? And so that's big, long yellow legal pad is absolutely the only thing he could write on. And so, he had two legal pads and one of them had a blue pen for Geronimo and the other one had a red pen in it, and it was for football and so you know it, it was football. It said that in big letters right at the top of the page.  Both pads said what they were for at the top.  You have heard about him, you know that he can get on these rants and talk about things, right? We're talking about 1:32 AM in the morning. We're going over what we did good. What we did bad and that we're trying to install a new offense and then just out of nowhere, he'd say, you know, that reminds me of…..and then he would slide the football pad up he's slide Geronimo back (laughter) and everyone would look at one another and be thinking Holy Smokes!!  And he would always go to about a consistent until about 4:00 AM discussion on Geronimo and hey look, I don't ever say I hate or dislike many people but man I do not ever want to see this Geronimo consultant again (crowd laughing) … Has anybody read the book by the way?  (Several audience members raised their hand, and one said it was a very good read).  Cause I refuse to read it, I will never read it (laughter).
Talk about recruiting and how it has changed from UIW and Washington State to North Texas?
Yeah, absolutely, I think recruiting is relationship based still as much as people want to build those things now with facilities and whatnot. Now there's some change to it that we've had to adapt to, in particular the element of money. I mean, I had two kids sitting in my office. One of them cried because he didn't want to leave, and they were going to pay $150,000 for one year to play at Auburn this next year. And so, it was life changing money and he had just had a kid. And he had to go, and I told him that too.
So, there are some changes, but there always be about relationships. I mean, I hired a staff that has strong Texas high school football coaching ties. You know, three of them coached at that level. And so I think to be able to create and build your roster off a strong high school class every year is super important with the understanding now that you got to know even you know if we find a guy and he is developing and he performs at a really high level quickly,  like there's a good chance someone's going to pay him to come play for them.  And that's just a fact.   Now, we must understand that so I will be more aggressive now just knowing that attrition is going to happen every year and we'll do a better job of kind of plugging some holes if you will, with more portal and transfers.
And so, this year, you know, we took 7 transfers and five of them are playing significant minutes. Course Right now, I get 85 scholarships and I only have 79 full scholarships right now.  This is just because I didn't want to just go sign somebody late in the summer for the sake of signing them.  We looked for some positions, but we just didn't feel as staff it helped. So, I saved on my spots, and we will sign another huge high school class this year, and then we'll be a little bit heavier number of transfers, we will probably sign 10 to 15 transfers this time around.  The one thing that's bad, like I believe in these kids and the growth of them, but you see it now more than ever that these coaches are turning over these rosters and just telling these kids to leave now and so, that's hard for me to do but at times for you to manage an organization and be the best you can be on Saturdays, you're going to have to do that.
And so, there's, I think some dead weight that that we'll try to cut from the roster next year and please understand, when I say cut, I mean we will do everything in our power to find these guys another place where they can play.  We truly do care about these kids here and always will.  And most of these guys have graduated so that should make it easier for them. And I hate that, but it is just what it is now with the system we have and these roster changes and so on. And it stinks right?  But it is the reality we all face.
And then you have Coach Prime (Deon Sanders) completely revamping his entire team…
Yeah, I think it's as simple as just. A lot of those guys are just not going to play there and most of these kids, you know they have pride in themselves, and they want to feel like they're respected, and they want to feel like they are going to have a chance to be a part of the team. 
Like I know a couple of kids that were in Colorado, and I think the conversation was as simple as, "Say you're going to be on the Scout team. You're not going to have a chance at it. You're not going to get a look at it. And we're going to try to replace you."  I'll never be that extreme, but I do think too some of these kids love ball like we have a player I've already talked to this year. He's been here for three years. He has his degree. He has two more years of eligibility. This year, and he legitimately knows he can't play at our level, and he's expressed that he wants to go play football somewhere and he can probably come in and play for Incarnate Word and have a good time and be a nice contributor.  But yes, it's interesting and things are changing.
What about Coach (Jeff) Traylor and your relationship with him?
Has been awesome, like I love Coach Traylor.   He was great to me when I was at Incarnate Word, and since I have gotten this job.  The American Conference had a head coach meeting, and we went to dinner a couple of nights when we were in Colorado and, I got to say, just to have somebody like him and his input. He has a sense of some of the same things and feelings we go through in this job, and it is just great to have people like that just to bounce ideas off and see kind of which directions are the best ways to go.   It's sort of like uncharted territory right now (with the portal and NIL) for all of us. Like, I truly don't think there's a perfect answer for a bunch of it right now.  It helps to have others bounce ideas off and share experiences.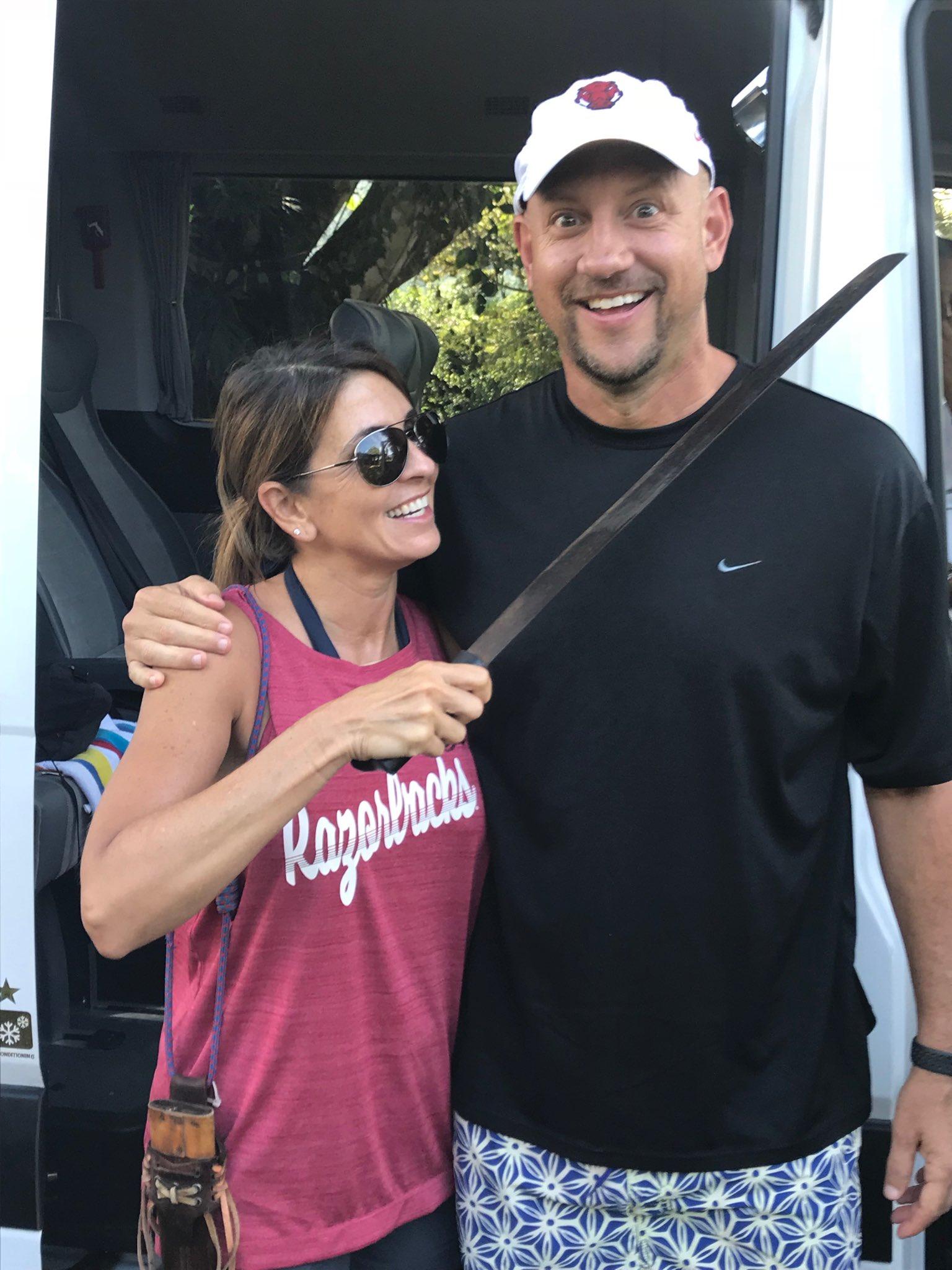 Do these players that transfer, do they receive any guidance or counseling on how to handle that money?
Yes, they do. So, most programs now, these Collectives as they're called it, are doing a bunch of training and whatnot with the kids. And so like, we can't be involved with any of it. But I do know that like our collective at UNT will be doing that. And UNT will do once a month, if not once a month once every two months training on it. We're sure they do you know all the tax stuff with them and really sit down and teach them you know what kind of taxes they're going to be paying.   And so yes, it's getting more and more legit as time goes on. In my opinion, we're helping these kids and understanding how to manage some of this money.  I saw a clip the other day that there's an offense lineman from A&M I guess that's made a ton of money. He just purchased his first house with the money that he's getting or something which is good to see right? So, it's getting better and better with time.
Put some 4-man fronts in last game rather than three on defense. Which scheme do you prefer more? Or which one typifies the personnel that UNT has?
Yeah, I think you know, I think it was a good mix up for us (to use some 4-man fronts against La. Tech) and too - you know, everybody thinks just because we put in the 4-man front for that game, ironically the two most explosive runs that they had that game against us were both more 4 down front sets.   So, I think the message is not much about scheme as it is as a team we have got to learn how to tackle better.  At the linebacker level and Safety level. We've had some tackling issues so far, no matter what defense we've been in.  I do like that the 4 man fronts you know, are helping Mazin Richards and guys like that naturally can rush the passer a little bit better from that formation.
We got a couple sacks off it and so I think it'll be something we'll continue to grow on, and we'll continue to implement it, but we're not going to go totally away from what we believe in (3-3-5), but I thought it was a good Little Mix up for us in that last game for sure.
Editors note:  We were treated very kindly from the San Antonio Quarterback Club staff who rolled out the red carpet and we wanted to share a link to their charity whose mission is to promote, support and financially assist the Gridiron Heroes Spinal Cord Injury Foundation, which provides acute and long term resources to individuals who have sustained a spinal cord injury in a high school football-related event.  San Antonio Quarterback Club Link
Part I of this series can be found here and, as always Go Mean Green!