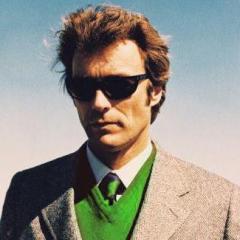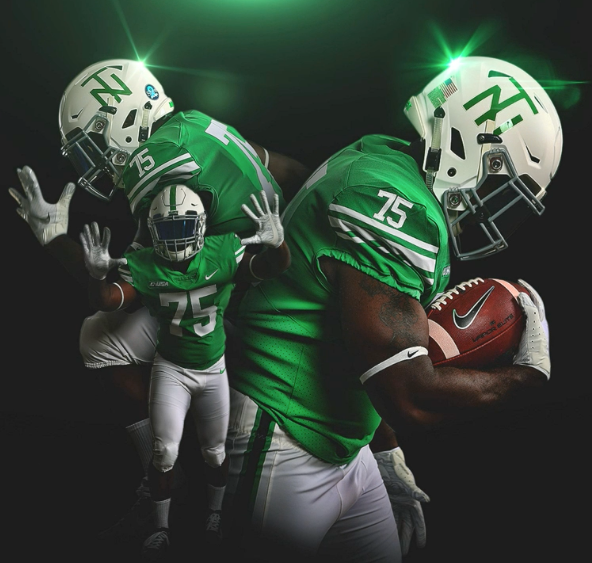 North Texas has unveiled their Mean Joe Greene era throwback uniform. The uniform turns back the clock with the old school logo on the white shell and the grey facemask. The retro jerseys will feature the throwback sleeve stripes and numbers. Along with the throwback look the number 75 will be worn for the first time in 50 years.  Defensive lineman, LaDarius "Hambone" Hamilton will have the honor of wearing the jersey in the game.
North Texas will honor the past and look to the future with two special events on Saturday, September 29, before the football team's Conference USA opener.
The UNT Athletic Department will open the day with a groundbreaking ceremony for the start of construction on an indoor practice facility, followed by the unveiling of a statue of hall of fame football player Mean Joe Greene. Both ceremonies are open to the public.
The indoor practice facility will be located in the current outdoor football practice fields, next to the Athletic Center and the Victory Hall dorm. The groundbreaking will take place at 3 p.m. at the southeast corner of the White parking lot.
The statue of Joe Greene will be located in front of Apogee Stadium on the west side near Gate 2, and the unveiling, which is expected to be attended by several of Joe Greene's fellow NFL players, will begin at 4 p.m.
The day will conclude when North Texas faces Louisiana Tech at 6:30 p.m. at Apogee Stadium, in a meeting of two teams that went to bowl games a year ago and are expected to contend for the C-USA West Division title this year.

---