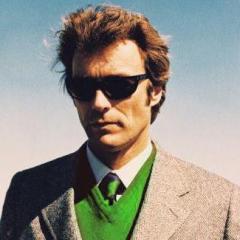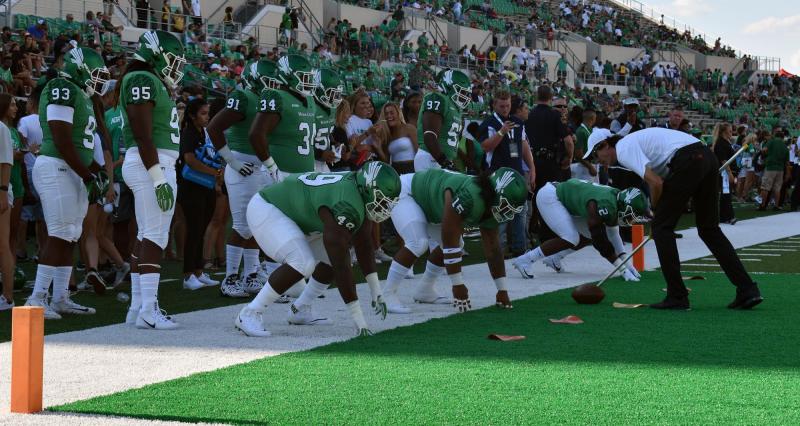 A lot of attention was given to defensive players Kemon Hall, EJ Ejiya, and Brandon Garner who all played an outstanding game in a big home win against crosstown rival SMU. 
Let's take a look at the performance of some other defensive players who may be poised to make an impact in 2018 and beyond.
Jamie King, a junior who started his career at Grambling State and later College of the Desert, played mostly special teams last season for UNT.  King started at the Jack linebacker spot against SMU in the 2018 opener.  King had a solid game, showing up 3rd on the team in tackles with 4.  At 6-3, 231 he give the defense some size and seems to be a good addition.
Junior defensive end LaDarius "Hambone" Hamilton is a pretty well known commodity and registered two tackles against the Ponies.  Hambone was very disruptive on film and was filling in gaps against the run nicely.  He could end up having a monster season for UNT.
Sophomore defensive tackle Dion Novil had one tackle against SMU but also looked very active and seemed to move well for his 6-3, 285 pound frame.  He is a player that we will see more of this season.
True Freshman Dayton LeBlanc is going to be a good one if the SMU game is any indication.   LeBlanc had two tackles in the game which tied him for 6th on the team.  He held his own against a big and pretty tough SMU offensive line and seems to be a player.
Highland Park Scot Mike Linehan had to feel good about playing against SMU in his first game for UNT.  Linehan made 2 stops in his debut.  At 6-2, 241 he brings a physicality to the field that is noticeable and could provide some quality depth as the season progresses.
And yes, everyone's favorite defensive lineman to follow Bryce English did play a lot against SMU, although he didn't register a tackle in the game.  English posted a pretty cool tweet after the game about his excitement for finally seeing the field.
Last Chance U alumnus Tim Faison showed up on the official participation report and I did see him play a little on special teams.  Whether or not he can crack into a bigger role will be interesting to see.  I will say this, he looks the part and has impressive speed.
You should never overlook an opponent, but hopefully the Incarnate Word game will give UNT coaches even more opportunity to evaluate some of the younger players and new faces who could provide key depth this season and in the future.

---