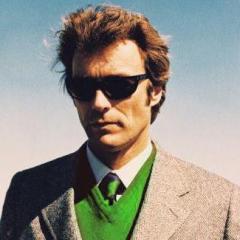 Courtesy MeanGreenSports.com
LYNCHBURG, Va. - On a wet, miserable Saturday night with lightning in the air, North Texas went to ground to extend its season-opening win streak.
In a game twice delayed by threatening weather and with both teams struggling to find rhythm and maintain momentum, Mean Green junior running back Loren Easly took over with a 177-yard, two-touchdown performance to lead UNT to a 47-7 win over the Liberty Flames.
"With all the delays, they never backed down," North Texas coach Seth Littrell said of his team. "They fought through the distractions, came back out and, to me, were the most excited team to play. We have a mature football team, and they truly believe in our core values and what we're trying to accomplish."
The North Texas running game, such a key contributor in the past two seasons but inconsistent through the first three games this year, amassed a season-best 346 yards and five touchdowns, seizing control and breaking open a close game in the third quarter.
"I thought Loren had a great night," Littrell said. "I feel good about our running backs group.
"Our tight ends, fullbacks, and offensive line were tremendous, the backs ran hard and ran through tackles, and our receivers knew they'd have to get down there and get ugly and dig out safeties in the run game. They were selfless."
The Mean Green defense, meanwhile, surrendered over 300 yards for the first time in 2018 but got stops from senior linebackers Brandon Garner and E.J. Ejiya, three pass breakups from senior defensive back Kemon Hall, an interception from Khairi Muhammad near the UNT goal line, and a big sack from junior linebacker Jamie King to turn away a Liberty drive shortly after the final weather delay, extinguishing the Flames' flickering last chance to get back in the contest.
The Mean Green's special teams advantage wasn't as sexy as a week ago in Arkansas, but was perhaps more substantial this week. In the abysmal conditions, North Texas' redshirt junior punter Alvin Kenworthy averaged 43.5 yards per punt, while Liberty struggled to a 20.7 per-punt average, resulting in a considerable field-position advantage for the Mean Green.
"It's a team-effort win," Littrell said. "I thought all three phases contributed."
North Texas (4-0) finishes the non-conference portion of its regular-season schedule undefeated for the first time since 1959, when it went 6-0 on its way to the Missouri Valley Conference championship; and the Mean Green have started a season 4-0 for the first time since 1966, when they finished 8-2 and also won the Missouri Valley Conference title.
For the fourth game in a row, North Texas got off to a strong start. The defense once again shut out the opponent in the first quarter while the offense put two touchdowns on the board on a pair of Mason Fine TD passes.
Liberty had some first-half success on the ground, then quarterback Buckshot Calvert ignited the Flames passing game to mount a pair of drives into North Texas territory. But both marches ended without points, once when the Mean Green's Taylor Robinson broke up a fourth-down pass and once when Muhammad came up with his third interception of the season at the Mean Green 2-yard line.
North Texas, however, could not build on its 14-0 lead. After amassing 121 yards total offense in the opening period, the Mean Green had just 47 yards on its next three possessions. The Flames, their hopes rekindled, put together a scoring drive to pull within 14-7.
However, the momentum shifted in a matter of seconds just before halftime. Liberty had a three-and-out possession from its own 19-yard line, burning only 18 seconds off the clock. On the Mean Green's first play following the ensuing Flames punt, Fine hit Jaelon Darden for 43 yards. Five plays later, Fine put in the end zone himself with a 4-yard run.
But Liberty, a program that has had a winning record for 12 years in a row and knocked off Baylor in Waco a year ago, refused to go away, holding the UNT lead to a tenuous 21-7 into the second rain delay. That's when the North Texas running game really stepped up.
Easly and fellow running back DeAndre Torrey carried for all 80 yards in a six-play scoring march, finished by a 9-yard Easly scoring run that put the Mean Green up 27-7 and was the start of four-consecutive North Texas touchdown drives. North Texas had 271 yards rushing in the second half alone.
Liberty's last chance to head off the North Texas momentum came after Easly's TD, when the Flames moved into North Texas 41-yard line. King, however, stopped the drive with his second sack of the season, throwing Flames' QB Calvert for a 9-yard loss.
"It's a great win," Littrell said. "We need to enjoy this win, but tomorrow we've got to reset."
Quick Hits
The start of Saturday's game was delayed 42 minutes by lightning near Liberty's Williams Stadium, and the game was stopped again in the third quarter. The North Texas defense has not allowed a score on the opponent's opening possession through four games, and has thrown a first-quarter shutout in three of four games. Redshirt junior running back Loren Easly (Houston) had the first 100-yard game of his career and the Mean Green's first of the season. Easly had UNT's previous best this year with 68 yards against Arkansas. It marked the first 100-yard rushing game for a Mean Green player since Nic Smith;s 178-yard game on 11/25/17 at Rice. Junior quarterback Mason Fine (Peggs, Okla.) had multiple touchdown passes for the third game this season and 12th of his career. Fine's assault on the North Texas record book continues. His marks this week: third place in career passing yards with 6,952, overtaking Scott Davis (1987-90); second in career 200-yard passing games with 21, edging past North Texas All-Century QB Steve Ramsey (1967-69) and Derek Thompson (2009-13); fourth in career passing attempts with 934, slipping past Scott Davis. Senior defensive back Kemon Hall (Calhoun City, Miss.) had three passes broken up for the second week in a row. North Texas has scored in 16 consecutive quarters to start the season. Redshirt senior linebacker E.J. Ejiya (Blaine, Minn.) upped his career total of tackles for loss to 24.5, seventh most in school history. Fellow redshirt senior linebacker Brandon Garner (Mansfield, Texas) matched his career high with 3.0 tackles for loss, giving him 24.0 for his career and tying him for eighth all-time at UNT with Aaron Bellazin (2010-13). Garner recorded his 10th career sack. He has 3.5 on the season, which leads the team. Junior wide receiver Rico Bussey Jr. had the 13th touchdown reception of his career, moving him into a tie for 10th all-time at North Texas. With the win Saturday, the Mean Green are 4-1 in their last five road games. North Texas is the fourth opponent all-time to travel more than 1,000 miles to play at Liberty, but the Mean Green are the first of those foes to defeat the Flames. This was the first time North Texas has faced Liberty in any men's sport. The Mean Green and Flames women previously met in softball, tennis and swimming & diving. What's Next
The Mean Green return to Apogee Stadium on Saturday, September 29, to open Conference USA play against one of the top challengers to North Texas' West Division title, Louisiana Tech. Kickoff is 6:30 p.m.
The game will be preceded by two special ceremonies: the groundbreaking for the Indoor Practice Facility at 3 p.m., and by the unveiling of a statue of Mean Joe Greene in front of Apogee Stadium's Gate 2 at 4 p.m.

---