Welcome to GoMeanGreen.com!

Thank you for visiting us!  Registering is easy and free, and provides you with the ability to participate in the discussions along with many cool features and content.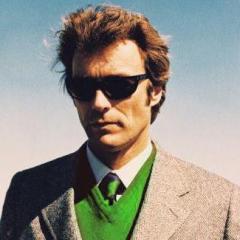 ESPN names Chad Morris, Seth Littrell, Neal Brown among potential Kliff Kingsbury replacements
By Harry, in Mean Green Football

---
Similar Content

By Coach Andy Mac

College football needs compelling storylines. Here's an intriguing possibility, and it's not ridiculous: As a Heisman Trophy finalist, North Texas junior quarterback Mason Fine travels to New York in December.
"That would be the most surreal moment," Fine said during a Tuesday telephone connection. "I've never really even thought about that."
In 1987, Holy Cross' Gordie Lockbaum was a halfback, a defensive back and kickoff returner. He finished third in the Heisman Trophy voting.
A former Locust Grove superstar and the most prolific passer in the history of Oklahoma high school football, Fine could be a Lockbaum or Doug Flutie type of figure in this year's Heisman process.
read more: https://www.google.com/amp/s/www.tulsaworld.com/sportsextra/bill-haisten-an-intriguing-thought-mason-fine-as-a-heisman/article_b68aa2fc-6ca2-5e4b-b2a6-580ca01de5fd.amp.html


By TheColonyEagle

http://amp.star-telegram.com/sports/spt-columns-blogs/mac-engel/article218537150.html?__twitter_impression=true
 
All of these great moments currently being collected at North Texas exist because the school narrowly did not choose a coach who would be pushed out at TCU and is now at Kansas.
In the fall of 2015, the North Texas coaching position was vacant, again, and the preference of the athletic director to fill the job was then-TCU co-offensive coordinator Doug Meacham. The UNT President wanted Seth Littrell of North Carolina.