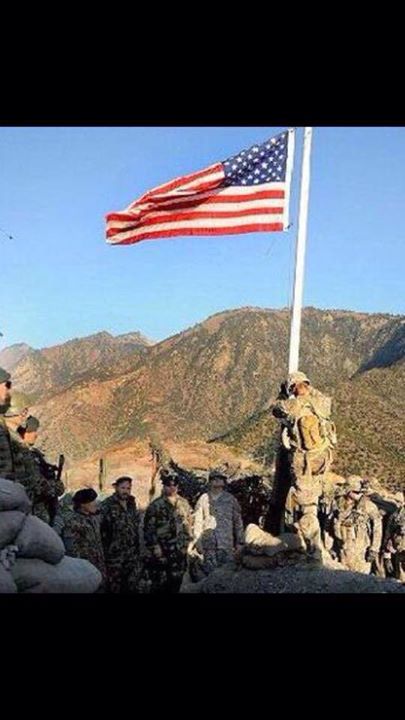 Posts

4,865

Joined

Last visited

Days Won

8

Points

0 [ Donate ]
Profiles
Forums
Gallery
GoMeanGreen.com
Everything posted by BTG_Fan1
People need to hit up WB asking him if he is still covering their first game tickets LOL

I believe GCU is the only for profit D1 (I believe) program and they are growing rapidly. I would have loved to have UNT vs GCU, even if it wasn't a national game.. it likely would have had a solid following and hopefully a solid production.

Wren said they'd are still working on other deals and it sounded like beIN and potentially ESPN

From what Vito said, UNT will paid 40K to host the game but keep all the revenue. Bring a friend! It may not be a sexy match up but hopefully it will allow for UNT to host more than just 1 round

I don't lie.. time to pack the pit.. be looking for something soon

Game at the Superpit Monday.. see everyone there

If UNT wins, home game on Monday.. you heard it here first

Yes they could eventually host games at the superpit according to Vito

Yes Gallery was tall (6'7), but he was still shorter than Murray who is 6'9 from what I recall. His QB I recall was Drew Tate who was 6'0 and Fine is under 6'0 at 5'10 or 5'11.. not a major difference but it adds up. Gallery also did not move inside till he was in the NFL.. so again, Gallery is a bad comparison for Murray

You're comparing Murray to a former #2 overall pick? Also, Gallery moved spots because of his arm length and not just his inability as a LT. Iowa has turned out many solid D1 Tackles to the pros that get moved inside to guard because of their arm length. murrays inability to move his hips and dealing with speed rushers is his biggest problem, not measurables

They have 2 flags and it has been switched out multiple times, because I helped with switching it out multiple times. the reason this is still up with its tears/damage is because of the cost and how often it needs to get changed among other reasons..

Encouraging that Easley is filling that power role... Is Lawerence going to be on scholarship or is he still a PWO like he was at KU?

I did, and I worked within the AD office and still in close contact with them. Because I know the individuals that put the flag up each time, and talked with the people (that claimed they designed it, no idea if they were or just saying it) when the flag was put up..

Marshall picked up a kid who Hasn't left campus yet but I believe Tennessee and another P5 had interest as well

It did and again, it costs a couple thousand to repair... so just swapping it out every month will add up..

Gotta up those donations.. The flag has to be taken down and replaced every month for repairs that's costs a couple thousand

I may have misread/misunderstood when I was reading the article from ESPN, but it sounded like you paid 4.99 for ESPN to view the games and then all the games have to be broadcast via ESPN... While I would think ESPN would be a better quality than CUSA.TV, but isn't it still on the schools to improve? Wouldn't it also mean, CUSA would have to leave/break away from beIN, Stadium, etc that are also broadcasting games? I would personally would like to see CUSA and AAC join together and do their own combo network since the 2 conferences overlap in terms of territory it seems. It would improve the apperence of CUSA because they are partnering with AAC, and allows for AAC to have a partner in footing some of the costs. I would even include beIN and Stadium as well since they have some of the infrastructure already built, and markets captured that could/would appeal and compete with someone like ESPN.

With the depth and talent at Outside/Inside WR and potential questions at RB (No one seems to have locked down the job), I wonder if UNT goes with 4 WRs and a TE that stays in and blocks as a 6th OL... Would love to see Guyton, Rico, Shorter, White on the outside with with guys like Darden, Lawerence, Brewer in some sort of combo and Fine having time. Murray is a mountain of a man and looks every bit of an NFL, but he does not have the foot speed to be an tackle. He is solid when he can get his hands on someone but if they go wide he has 0 change. Murray was an average tackle and much improved over SLs first year, but he got burned to much and Fine suffered at times, most notable the hit Fine took right before the TD pass to Guyton from Quinn vs Iowa... Murray was lucky that Fine did not blow out his knee and then some with the hit Fine took. Murray moving inside is better for Murray because of his inability to play in space, allowing him to match up with DTs/DE/LBs that are close to him but it hurts Fine since Murray is nearly a foot taller in pads than Fine limiting his ability to see down field. An example, the Game winning TD vs UTSA right between the Center and RG (which would likely be Murray's spot) may not have happened with Murray inside. Should be a huge year for Rico. Hope his injury bug is behind him, and he can improve his hands (at times he seemed to double catch/drop some passes). Rico I do feel like will help Guyton a ton and will be a true Deep-Threat not allowing teams to double Guyton as much hopefully. Fulp, I hope he plays but with the JUCO LB Faison that we recruited, isn't he (Fiaison) more of an EJ type of LB? Garner will have to fit for a spot, with Fulp and Faison coming in. Jojo, I just hope can put on some weight and get up to 230+ so he isn't getting manhandled by Tackles in the running game.

@TheReal_jayD would the staff 2 HS QBs again in the 2019 class?

We are out of scholarships for 2018, and SL said we had 20-23 scholarships for next year, and no idea if that number already includes the QB commit we have for 2019. I would only prefer for the staff to use Blueshirts on someone on defense, preferably a CB or DT that fell through the cracks.

Browns stock plummeted, but he will still be drafted. Wilson also, should get a medical recheck in a few weeks as well. I'm not sure when it's done but hopefully it's done before the Pro-Day.. Agreed, and let's hope that he is getting Jeff's tape out there and was able to get Jeff into meeting with most/all the teams at the combine since he couldn't partake. I'm not sure Wilson is or would be a 30 visit guy for teams but he could be.