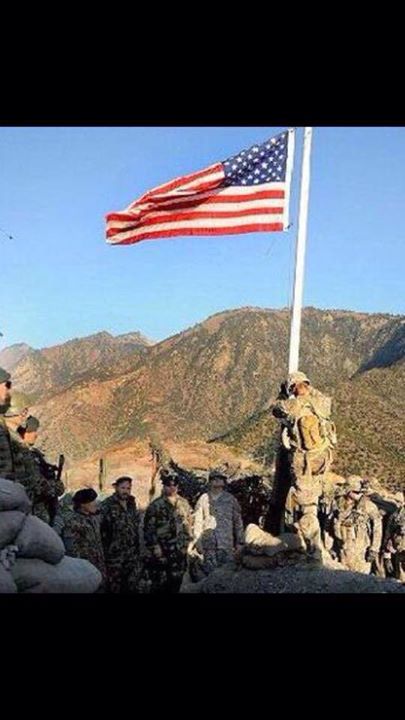 Posts

4,865

Joined

Last visited

Days Won

8

Points

0 [ Donate ]
Profiles
Forums
Gallery
GoMeanGreen.com
Everything posted by BTG_Fan1
Jones got drafted though..

It's very apparent.. programs that sends kids to the next level often get better recruits..

1- Great Lansing spot for Wilson. Shannon's history with RBs is impressive from Alfred Morris, to Coleman (another SL player), Freeman in ATL. Up and coming offense as well. If Wilson can put on a show, and stay healthy this could be a very impressive spot. From what I recall as well McKinnon a veteran RB that the 49ers added, was a 3rd downback which gives me hope Wilson could stick because of his pass blocking potentially. 2- Moore is in a spot that TB has had trouble with kickers.. they took one in the 2nd RD recently and had to cut him then brought in a former Cowboys kicker. While not a sexy addition, could be a solid spot and another guy who could potentially stick. 3- McClain I think may have the hardest road to make the roster, but with a new staff in OAK, maybe McClain is a fit for them or someone who can be developed. Also, with Gurden there I feel like that alone will bring many evaluators which could help McClain find another team or an active team if he is put on the practice squad

Yes, and what is also exciting is that Shannon has a history of development with multiple backs. McKinnon is similar to his Falcon RBs, and a history of injuries as well. Also, with the JimmyG it is an up and coming offense as well. Hope Wilson can hang on, could be a very interesting spot for him! Forgot they had dealt Hyde as well

Hoping to see Wilson get picked by the Ravens.. the last time I looked at the RB group there, it left a lot to be desired. Also, it gets him in with Orr (to hopefully aid in his development) and is a situation that could be interesting.

Only a handful get picked, but Moore should get a multiple Rookie Camp offers. Ideally a place he can make the Training camp roster, and kick in the preseason to get more tape out there as well. He got a tryout the NY Jets, but Keena's leg strength I think held him back 😕

True, but the reason for Davis and his success was the scheme.. just like how it helped multiple other RBs and most recently Alfred Morris.

My 1st post in this thread was about UNT being happy we beat UTSA.. Meanwhile, UTSA is getting the last laugh because they have a 1st RD pick in the books and can go be out pitching they are and have produced recruits into 1st RD talent. With my 2nd post talking about how the whole we won the west, have a All-Conference QB, etc. and how that pitch got us the 9th best class and 103 overall now in the nation (Believe it was 99th closer to NSD, so not a major downgrade but still a downgrade even with our players getting a rating boost) did not seem to do a lot of good in terms of bringing in "studs" since our class avg was just barely a 3star. Meanwhile UTSA has a downyear (and was still bowl eligible with 1 less game) but yet still dominated UNT in recruiting and now can add to its pitches the ability to develop kids into 1st RD picks (meanwhile UNT has not had a pick at all in 10+ years.) Yes, we need more guys drafted from UNT. But UTSA has some very impressive pitches UNT does not and will not have (potentially) just because of Davenport.

Very true, but an example I have used and will again is one that most of us fans should be aware of. 2 years ago, the Dallas Cowboys picked Zeke in RD1 and then took an RB from Eastern Michigan, Darius Jackson, in RD6. The question was asked when the draft was over, why pick Jackson over someone else since the cowboys had Zeke, Morris, DMac? The response was, because we liked him and knew we could not get him as a UDFA because of our depth. He was drafted and put onto the Practice Squad, and only later be signed off the PS by the Cleveland Browns later that year and used sparingly. Yes it is great to pitch to recruits we had someone drafted, but UNT needs more active players.. As of now, only 2 UNT players are on Active NFL rosters...

Well we did pitch that to recruits Before the early signing period and it led to what? The 9th best class in CUSA after the rating had be updated.. LOL We can pitch kids on that winning in a weak Western Division in which we won multiple games by a slime margin but seeing players going in RD 1 does a world of good and is a dream of all HS and JUCO players.. also, if Davenport is a Star, he will have $ to donate to UTSA and is in a prime figure for UTSA to pitch to kids in an area that Wilson has strong ties too.

Sometimes it is better to go Undrafted than picked.. Would rather see Jeff go UDFA than in Rd 7, because he can (hopefully) pick the best situation for his potentially.

What we need is guys who end up in spots they can have success and not just be a Training camp RB and is then cut.. Best would be he gets picked and is in a place to have success

I think UTSA is fine and more than happy with having a 1st RD player that they can pitch to recruits. We can pitch kids on going 10+ years of no draft picks, but hey we pitch kids on beating a non-bowl team..

They view him as the missing piece to that very improved Defense last year

How is he is rated?? where does he slot in on this team..

How does this rate/slot in on this roster?

I would still like to se the staff take 1 or 2 flyers on high upside/risky players like they did with Johnson/Hayes/Hoston. Yes it may muddy up the waters in terms of scholarships but SL and the staff has added kids during the summer to fill those open spots in the past.

Then the fan base needs to be emailing in and Tweeting at the local reporters saying they missed out. CBS 11, Bill Jones, he seems to do the most UNT but Ch8 seems to have multiple UNT Alumni on air and directing. Maybe even email the UNT AD communications staff about it. Maybe the stations are doing it but not promoting it and UNT should be promoting it.

Who goes after SL? Outside of Tech and potentially LSU all the big jobs are filled within the Region (SEC and Big 12) within the past year or 2.. He has improved UNT but it still has glaring holes.. Defense has been terrible and no one has been held accountable for it. Recruiting has improved but it a still no where near what any P5 would accept. Also, SL is 0-3 in bowl games/championship games with 2 blows out and 0-5 if you include the P5 losses that we seemed in it for most of the game but the final results show different.

Need to then pitch them on buying season tickets.. and tell them then that 25 buck donation is included and makes the average ticket price cheaper.

It may not be great for draftless streak, but UNT needs guys who can stick at the next level.. Dunbar doesn't even have a team right now, currently only have 2 players in the NFL. Wilson finding a home that he could potentially play is for more important than ending the streak then getting cut because a team has 3/4 solid RBs ahead of Wilson and he is just a practice body

Again, The problem with Wilson's measurables is he is in the middle of the class, and then factor in a long list of injuries which likely will move him lower. I'm sorry but these numbers do not flash off for most teams to go back and rewatch his tape, if they have not seen him in person. We can say its a numbers game and Wilson was 1 of 32 or whatever RBs invited to the combine, so he is likely to be picked.. Plenty of players get invited to the combine, that never get drafted. We and Wilson need to hope that 1 team/1 scout has fallen in love and is willing to pound away on the table wanting him picked, but with the limited exposure that is VERY hard... Also, is it really the best thing to be a 7th round pick instead of going of being a UDFA and you can pick the place to go with the best situation. The Cowboys did this the year they drafted Zeke, the drafted another RB late from Ohio with their last pick, and a reporter asked why did the Cowboys draft him instead of just signing him as a UDFA, and the response was.. If he was a UDFA, he would have likely passed because of Morris, McFadden, Zeke, etc and the cowboys picked him just to prevent that.. He was later put on the Practice Squad and then signed with the Browns.. Kids name is/was Darius Jackson. I'm also not going to claim or call BS on Cappers post, because we have 0 idea how well the turn out was this year vs past years (unless someone like @Brett Vito has access and says otherwise). Nor do i wanna do the research to look up pro dates and who all had them on the days UNT did in the past and see how that has impacted the turn out. But this year, we had our Pro-Day the same day as TCU with the likes of BYU, WKU, Yale, Jacksonville, and South Dakota State.. I'm going to assume our pro day was well attended because how close we were to TCU and not just because teams had a drive/want to see 1 or 2 kids. Also, SMU had its pro-day the day before as well. http://www.nfl.com/news/story/0ap3000000919951/article/2018-nfl-draft-pro-day-schedule

So here is a question... Is there a way that alumni can change this? I'm assuming if a # of alumni email or whatever, it may help aid in a change under his watch?

Special teams alone won us the UAB and Army games.. Season is totally different if we loss those 2 games.

LOL Sorry you picked out the one error, a name (when im using my phone) in another post that was not in response to yours.. when the rest of the information clearly points out that Hunt was a for suprerior college player and Morris was a system guy that has seen a decline in production every season since.