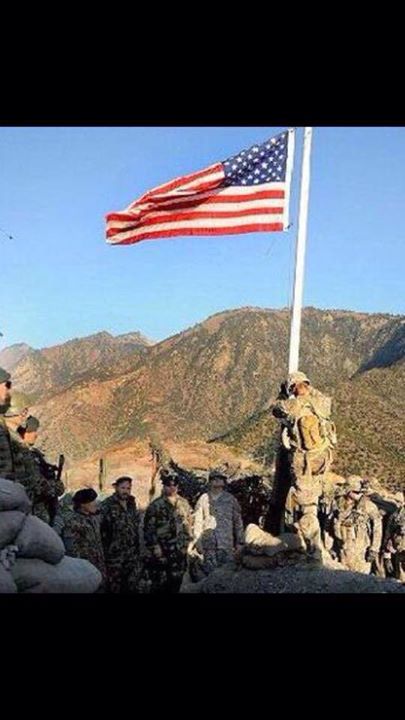 Posts

4,865

Joined

Last visited

Days Won

8

Points

0 [ Donate ]
Profiles
Forums
Gallery
GoMeanGreen.com
Everything posted by BTG_Fan1
2 of the commits you have listed here had the offers dry up in Bean and Morris.. yes they had offers, but we only got them because we were the last standing offer.. And some of the early offers limited who we could pick up at the end.. like the DT from Junction or wherever that was the 3* who committed to SMU..

But yet it's not disrespectful if the family friend of SL told JD? If it's disrespectful SL would not tell his friend, and if it's truly disrespectful SL friend is a shitty person for telling JD..

Its replacing Army with Liberty.. We all understand the point about how difficult it is to translate from a normal gameplay to army's and how it physically beats up the players.. But again, Army was a potentially the 2nd or 3rd best team we play this regular season. They got Top 25 votes like FAU and I'm assuming Iowa was ranked at 1 time or another. Army is also a national name, and a solid program in terms of how people view the athletic program as well. But the biggest thing that is being overlooked, was the number of fans that turned out for the game. It was one of the top 2 or 3 attended games in the short history of Apogee. Also, I have brought this up but people don't like it but UTEP/Rice/Charlotte really drag down the conference in terms of how it is viewed. They maybe 3 of 5 or 10 worst programs this past year and we play 2 of them making our schedule look even weaker, at least having someone like Army improved how the schedule was viewed before the breakout of FAU. I would not have had a problem with Liberty if we had played them and got a nice check to make up the difference, but playing them 1 and 1 without anything in return is a gut punch and a punch in the pocketbook of the program.

No one is saying you made it up, or atleast I'm not.. I'm just asking for more information. I think a vast majority of us would like to have some type of idea on what he is passing on and who is calling.. Yes you have said he passed on bigger gigs and P5s, but again is it a bottom tier P5 like Kansas or is he passing on the likes of someone like Arizona? I'm not here to get into wording or phrasing in terms of "SL turned down XYZ School." When you say he turned it down that means to me they atleast reached out and he passed (even if it an interview).. But it can go the other way as well, with SL reaching out (like he did at Tennessee) and then he got passed over for all we know. The point I have tried to ask, and my fault that it was not clear.. But some/Most of us on this board would like an idea of who has called SL. Is he passing on a HC Gig at Kansas? or he is passing on a HC Gig at Arizona? Is he passing on a Memphis to stay at UNT?

Saw a recently his foot had healed up. No cast/boot/etc but he was at the doc office and had his foot in a bin of sand (no idea as to way but assume it's some type of rehab). He said the comeback was on it would be a big year. I know that doesn't help much, but I would think if/when Ashton is back with the players for summer workouts he may have more information

People can differ on what the definition of turn down means.. but that is besides the point. people have asked for names/types of programs that he has been approached by and all we have gotten here is bigger or P5, but again nothing as to who.. We have only seen 1 so far and it's Tennessee, and he applied and nothing after that.. We have 0 idea if he was offered or if Tennessee looked at him and then moved on.

There is a difference between giving out minor details and just stating something.. We all know SL has tried for bigger gigs like Tennessee, but still 0 idea who are the schools SL has turned down.. no one is asking for names of the people who have said stuff, but just asking if SL has turned down a Kansas or if he turned down Eastern Illinois JUCO.. it's easy to say he turned down a job but give us an idea of who or the caliber of the program.

He provided WHY SL has stayed.. not job that he has turned down..

Solid and very young OL with experience, a QB transfer that had a P5 offer (Tennessee) and a few more G5's.. a solid defense as well

If you do that, wonder if they could have it repaired in time for the championship game the following weekend?

Nope, maybe a few old people check (if they are from the old regime) it to see if people are critical of them or a department but not many people are aware/check or worry about it.. that's why I've said contacting them directly is the best.. the band is a prime example, @AustinFromUNT Has talked brought up multiple things to WB, Mosley, Peck in terms of student issues, etc.. only way to improve is getting it into the right peoples hands

Not from the Marketing Department.. it's from within the football department under the new Recruiting Coord or the creative coordinator and his assistants

You question people all the time asking how they know something.. and when Ben does, you go after him? also, if ben knew... why would he be asking for the bigger school name??? We have heard stuff about SL being a target (in the past) BUT no one ever says names.. give out a few names if it's true.. also, don't say Tennessee, another person on the board did that by coming across it..

He is not someone to blow off a good idea, and posting things here isn't going to help anyone here or in the AD office (not a trying to be rude, but just honest since we all have posted solid ideas including me but nothing happens because it's posted here).. if we want to see real actual change in how things are done we need to voice them to the correct people directly. A good example was people got pissed the band wore shorts and t-shirts.. then multiple people complained directly to the band officials.. boom it changed.. I hope people see other ideas, such as yours and email in.. yes 1 email won't do much but multiple will.. also that 1 email, could give WB an idea for them to expand it but at worst it likely gets you a reply directly from WB.

Email the man.. posting here will not get any movement..

Great team for Jeff to go too.. and up and coming offense that went 5-0 with Jimmy G at QB to close out the season.. added the best OT in the draft as well. Here is to hoping he can stay healthy.. if he can, it maybe a huge year for him.

@AustinFromUNT should know

True it will help, but the NFL is drafting guys that are poor route-runners because of their talent. Sutton for example could not run the route tree, but he was a great jump ball guy and was able to box out CBs. Sidenote: Rico seems to be the type of WR who would open a lot of eyes because of how he tests. He needs to work on his ability to stay healthy and keep improving his hands. He can make some great catches, then he will drop or have to double catch a simple pass. I believe Rico should make a big jump this year because of playing time but also getting to play pretty much the entire season last year, compared to when he missed a majority of his Freshman season.

Wilson got a 3-year contract, but the post did not get into specifics in terms of $. He should be in training camp. https://www.49ers.com/news/49ers-announce-roster-moves No idea about McClain or Moore, but I would assume Rookie Camp tryouts, then potentially if they perform great then a Training Camp tryout.

Totally agreed. Get him in motion and let him pull away from the defenders. Also hope Guyton has improved in the weight room so he can fight off corners pressing him when he does not move in the future

Look like he may have de committed. No UNT stuff on his Twitter anymore

As of now, beating 3 P5 programs and UTSA. Let's hope that Martin stays in his ear and the staff stays on him (and I assume they will). Going to be a fun backfield of Evan Johnson, Smith, Torrey, and Johnson coming in a pound away.

The broadcastssaid he was 5'11. Also, players stats while in their teams are not always accurate.

Fine was only about 10-20 pounds lighter than Wilson when drafted and mason has another 2 seasons.. he is the same height or darn close to it according to the UNT Website and the senior bowl/combine listing I believe. The important thing for Fine is to put up #s and hopefully SL/GH Work in some under center stuff as well to atleast get him aware of that at the next level. also, the #1 pick, Mayfield, was shorter than 6' foot.. if you can run the system and have solid leadership they will find you Buttons thing was partially him, but I also think the scheme as well. Guyton didn't move around much in the formation, and was usually covered by the #1 CB or doubled which opened it up for Rico, Lawerence, etc. Also, I think Guyton has trouble with press (he said he needed to improve on it himself.) Here is to hoping they move him around and motion him more, and that guys like Rico, White, etc can step up and prevent teams from rolling coverage to Guyton as much.