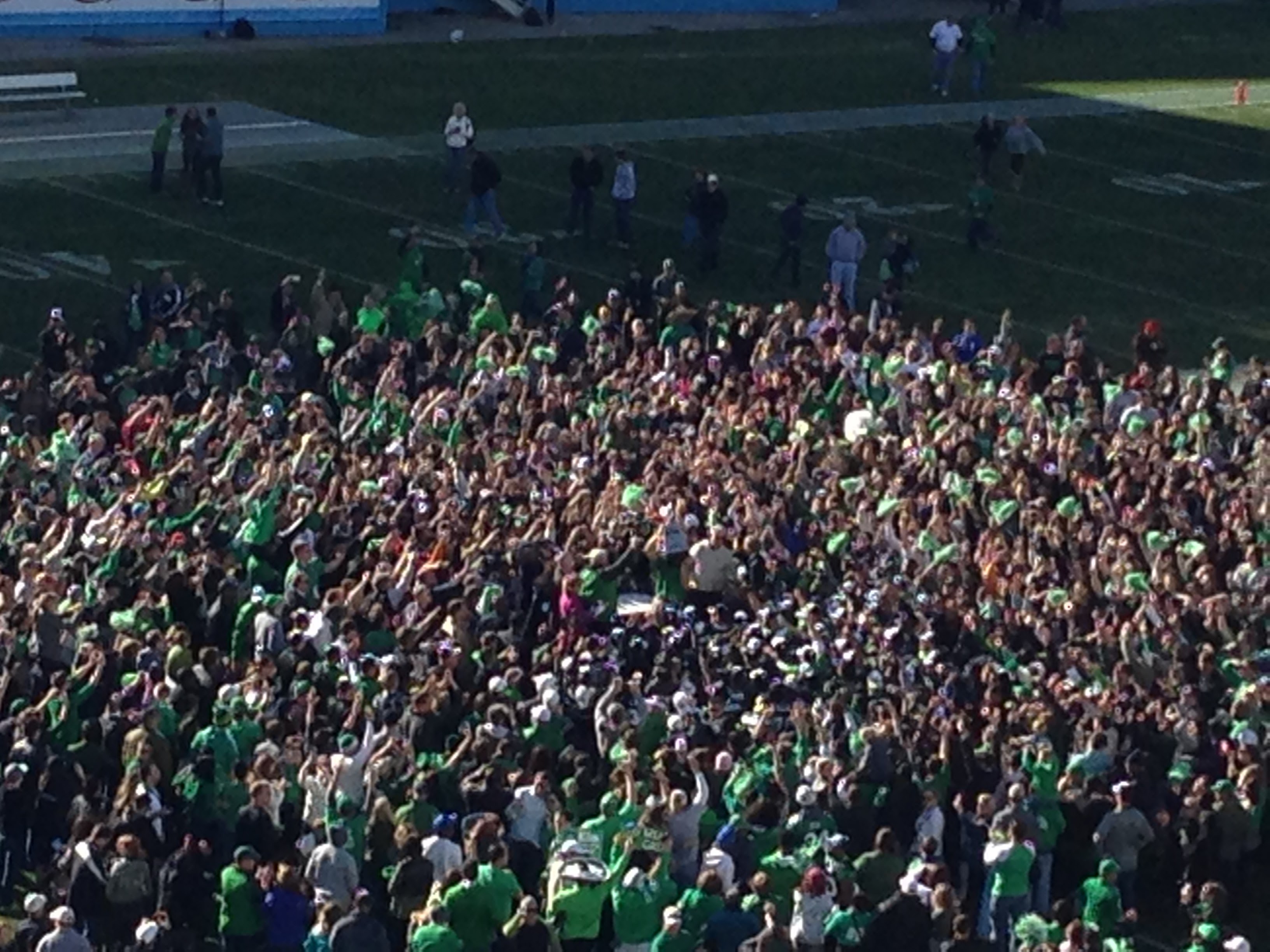 Posts

311

Joined

Last visited

Points

5,170 [ Donate ]
About GreenGuy123

GreenGuy123's Achievements
Explorer (4/14)
Recent Badges
It depends on the program.

They'll be fine in basketball. I don't think we'll see a year like this one for a while, but there are enough teams with relatively strong basketball histories to make for a competitive league. You've got WKU, MT, UTEP, and LA Tech that are usually decent-to-good. You add NMSU, who fits a similar profile to those I just mentioned. You've got Liberty with all the Jesus money. You add Sam Houston, who has been pretty strong of late. Still better than the Sun Belt in bball.

Wow. I'm not sure how we won that game. That was amazing.

Yeah, a bit unprofessional by the announcer. Him and that random facts guy are pretty bad.

I think scheduling and CUSA has a bit to do with it. If we play closer or more well known schools at home, we'll get better crowds. CUSA is one of the best mid majors in terms of basketball, this year, and in the past couple of years, but sucks at marketing or negotiation. But our program has to take the next step. Winning the NIT will help. The AAC will help. But we can't squander this incremental stream of success. That's what people expect from UNT based on our history. We need to continue to build, at the current rate, as we have been. If we do that, we'll be fine.

Tough way to go out, but proud of this team for giving us a hell of year.

I'm interested in the "how"

Well, if we have to lose, at least it's to a potentially ranked team. I'm proud of the team's effort for most of the game. Can't make some of the dumb mistakes we made and expect to win against an opponent like FAU.

Am I the only one that sees oil spill Scrappy?

Rubin and A.Scott played great. And despite not having a monster game, he made some really valuable plays for us in the second half. Love how quickly this team has learning how to close out games.

This had to happen. It's science. Or marketing. Or strategy. Or something like that. At the end of the day, Seth went 44-44 over 7 seasons. In football, 7 years is a gigantic indication that our future would continue to hover around .500. That message translates to, "Hey. We're North Texas. We're content with mediocrity." If you're a school, like UNT, that's looking to boost its national status, then that message makes it hard to acheive. Especially, when you consider the recent and continued investments in athletics that the school has made (and has publicly stated that it will continue to do). They realize that sports are a top communicator of the brand and perception. He had to go.

Year, after year, we looked unprepared. Stupid penalty after stupid penalty. Zone coverage. It's insane.