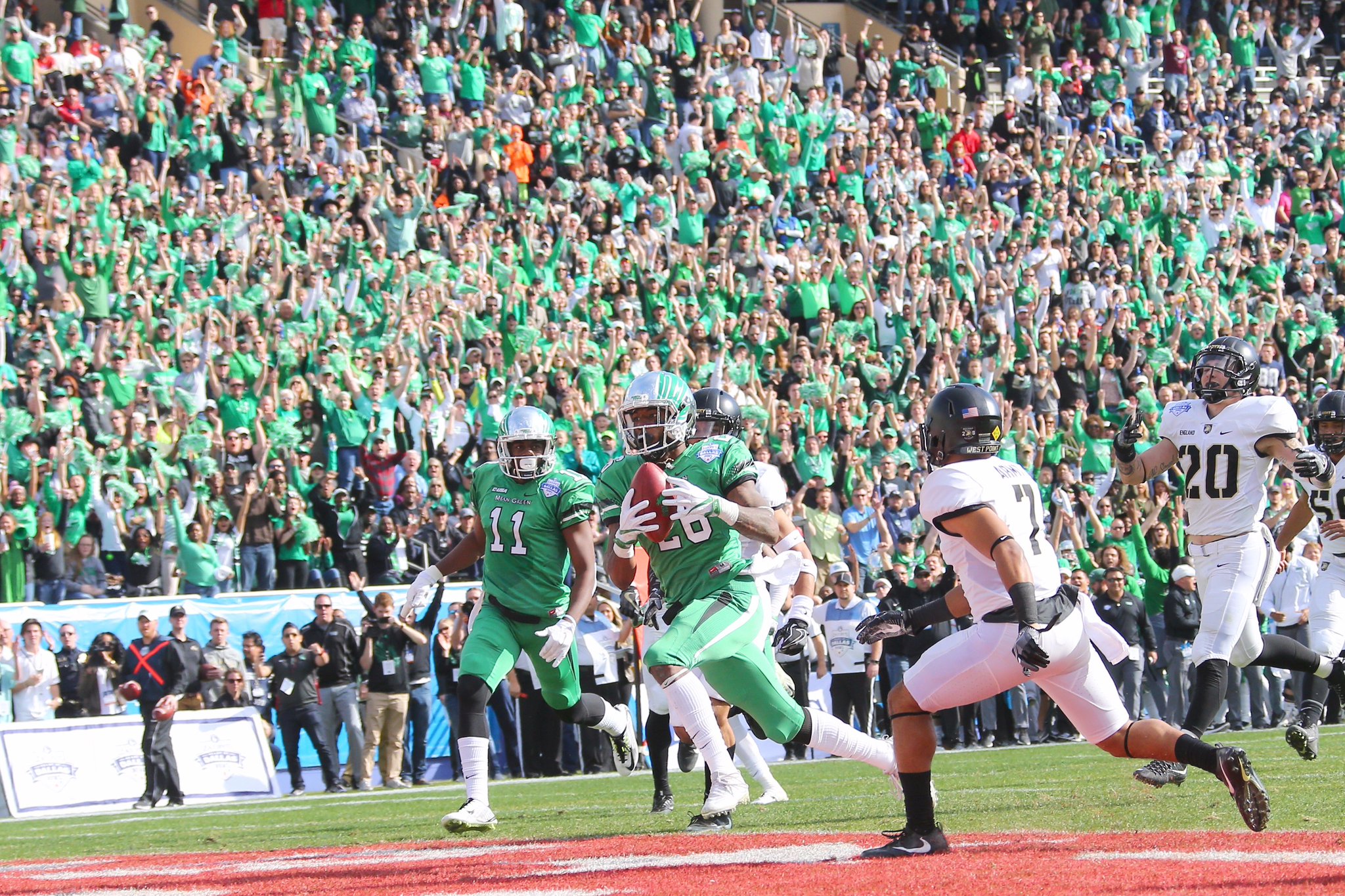 Posts

2,586

Joined

Last visited

Days Won

8

Points

13,685 [ Donate ]
Profiles
Forums
Gallery
GoMeanGreen.com
Everything posted by jtm0097
Zach Babb tweeted that Littrell has never won a game when down by 14+. This shit is over. Our defense has been exposed. Let's hope we can win a bowl game in a few weeks.

2

Aune made some good throws that drive.

3

Woof, the defense looked terrible that first drive.

https://www.saturdaydownsouth.com/college-football/deion-sanders-reportedly-deciding-between-3-fbs-head-coaching-jobs-decision-could-come-by-sunday/

I am going to either have celebratory or depression beers. Either way I'm watching football and drinking beer tonight lol.

He inherited a mess. Spatival recruited very few high school kids. Good luck GJ.

Green stomach virus eagle works

Almost 40% raise and a lower cost of living. That's a pretty rare combination. Brown is staying put for the year, but he will have the opportunity to fire him next year. WVU apparently has a really good recruiting class coming in this year. Brown also has a dumb buyout of like 16 mil.

Bryan Harsin is being mentioned for this job. It makes sense being that he was at Boise for several years.

I mean, if you want to give me $1.1 mil a year for the next 6 years, I will be a coward and leave too.

What if we gave a second chance to Rick Villarreal and Todd Dodge. But this time, Todd is able to hire only coaches with college experience. Just kidding, 2007-2010 was a terrible experience as a student that loves football. Let's see what happens. The safe move would be to keep Mosley, but they need to do a complete search.

Thanks Wren, I appreciate you. The athletic department still needs improvement, but it's better than before he started.

Not so fast my friend. Looks like Brent Key is getting the head job.

Herman apparently said he's not interested in Cincy. I guess he doesn't want to go back to Ohio.

Let's crank the Buick back up.

Have you ever watched the first 48?

Tulsa Tulane Charlotte UAB FAU USF

I guess this hire is still not official.

Another coach is leaving our new conference. I'm not sad about this one. That Tulane team is loaded.

Tulsa is firing Philip Montgomery. Does Seth go back to his home state? Just kidding that would be a step down, but it's interesting that a future conference mate has an opening. GJ Kinne down at Incarnate Word played QB here about 12 years ago. I could see them going after him. https://footballscoop.com/news/philip-montgomery-will-not-return-at-tulsa

Yeah, I am sure he does have a short list. Maybe I should have edited my post to the chances of him getting let go are growing smaller by the day due to the changes in the transfer portal. I doubt he resigns. I would be content getting 2 mil a year, access to a private jet, low expectations of just making a bowl game and having a .500 record.

The window to get rid of Seth has passed. The transfer portal opens on December 5th. We will be playing in the conference championship a few days before it. There's not enough time to get a new guy/staff in place. The portal and NIL have changed the landscape of college fb.

Hulu Live has it. You could see if they have a free trial and cancel after the game.