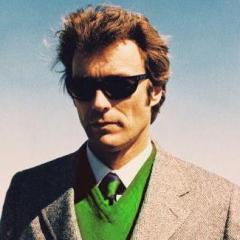 C-USA Tie Breaker information
Started by Harry,

---
Similar Content

By Harry

I was pleasantly surprised to see on the front of the Dallas Morning News site the announcement of Frisco, Texas, being awarded the Conference USA basketball tournament. I did have to scroll down a long way, though.
(Two-finger scrolling on laptops is one of the most underrated developments in the tech world.)
I bring this up because the event could receive the skimpiest home media presence in its 22-year history. I do place a positive asterisk on that statement, however.
The Denton Record-Chronicle covers North Texas, and does it well. The paper has staffed a football game in Huntington, something a handful of C-USA area papers can say. There is an outlet in Frisco, the Frisco Enterprise.
But as far as Dallas goes, Southern Methodist was in the league from 2005-13 and let me tell you, the Mustangs were a buried blip. I don't recall North Texas, situated about 40 miles from downtown Dallas, getting any more of a ride during my two visits to SMU.
And I don't see Dallas giving this basketball tournament much respect. Certainly not as much as Memphis, Tulsa, El Paso and Birmingham.
- See more at: http://www.wvgazettemail.com/sports-doug-smock/20170521/doug-smock-marshall-miami-football-opener-looms-large#sthash.IIOIekAR.dpuf


By Harry

THE CIRCUMSTANCES venture into "don't ask" territory, but I witnessed members of opposing softball teams dancing the Macarena over the weekend, during a long break in the action.
I instantly wondered how many ladies on the Marshall and Alabama-Birmingham teams were even born when that craze gripped America. I shouldn't admit this, but I knew that was 1995 without looking it up.
In 1995, Marshall football was seen on WSAZ, Channel 3, with home games usually at 7 p.m. Conference USA was in its infancy and I declined to pay extra for call waiting on my push-button telephone. We still had answering machines!
Now, Marshall is in finishing its 12th season in that C-USA, which has five schools that weren't even playing football in 1995. Finding the right channel — or device — to watch games is half the fun.
To write about it is no fun. Getting the correct outlet for an upcoming football game is cause for relief. Deciphering who owns what and who airs what can be elusive.
C-USA's TV landscape is becoming more convoluted — so much so, you'll be able to find games this fall on Twitter!
What the heck. Isn't that where a presidency was born?
Let's go back to the future of the soon-to-be-former American Sports Network, which carried six Thundering Herd games last year.
- See more at: http://www.wvgazettemail.com/sports-marshall-university/20170507/doug-smock-c-usa-tv-deal-could-get-interesting#sthash.qCJk6wsF.dpuf


By Coach Bill Lewis

http://pilotonline.com/sports/college/ol...abcf2.html

Regional  realignment will be driven by finances.  Not a matter of if but when.