GoMeanGreen.com Bowl X April 13, 10AM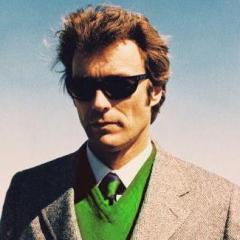 Entry posted by Harry ·
2,714 views
The 10th annual GoMeanGreen.com Bowl has an official date!  Please mark your calendars for this April 13th (2013) at 10 AM!  For those fans who have not yet experienced this fun event please plan on doing it this year and bring some friends!  This is a flag football game that includes both UNT Fans as well as former great UNT athletes from all sports. This is an event for EVERYONE no matter what your skill level and we encourage the ladies to join in.  The only thing that matters is your passion for North Texas!  The game features real referees and is played on the sacred ground of beautiful Apogee stadium. Their will be an official draft conducted to select both the green and white teams.  The game takes place the morning of UNT Football's annual spring game.   As in past years we will offer a silent auction and are working on other potential fun events.  More info to come but please mark down your calendar now for this fun game which raises money for UNT athletic scholarships.
IF YOU ARE INTERESTED IN PARTICIPATING, DONATING, SPONSORING or VOLUNTEERING - Please mark the date on your calendar and leave a comment on this page below!  We will be using the website for much of the communication this year so we want to make sure you are in the loop.  Also, if you know of a former athlete or alumnus that you would like to invite please let us know if they are able to participate. With this event growing every year, we are very much in need of volunteers, silent auction items and sponsors.  Please give consideration to volunteering in the following ways:
Gameday - We need players, referees, and volunteers to set up the event, help with the setting up the game and clean up after.




Silent Auction - We need donated silent auction items and assistance with setting up and running the auction.




Sponsors - We are looking for individuals and businesses to donate either as a T-shirt sponsor (back or two sleeves) or through other ways.




Players - We have former players and alumni that would like to participate in this game but need to know about it.  Please pass this info on to Mean Green Friends and Family.




Fans - Just because you can't play doesn't mean we you can't participate!  Come be a fan and cheer on your favorite player in the game!



TO DONATE OR PAY YOUR $25 PARTICIPATION FEE VIA PAYPAL CLICK HERE!
Stay tuned to the gomeangreen.com website for more details!!  GMG!