Welcome to GoMeanGreen.com Forum
Welcome to GoMeanGreen.com Forum, home of University of North Texas students, alumni and fans.  Like most online communities you must register to view or post in our community, but don't worry this is a simple free process that requires minimal information for you to signup. Be a part of the GoMeanGreen.com family by signing in or creating an account.
Start new topics and reply to others
Subscribe to topics and forums to get automatic updates
Get your own profile and make new friends
Get access to the chat room, member map, arcade, photo gallery and much, much more!
Customize your experience here
Access premium content and features only available to registered members
Registration is simple and easy as we allow use of valid Google, Facebook and Twitter accounts:  Click here to register
Thanks for visiting and as always -- GO MEAN GREEN!
0
UNT students were greatness tonite!
Sep 08 2012 11:14 PM | Harry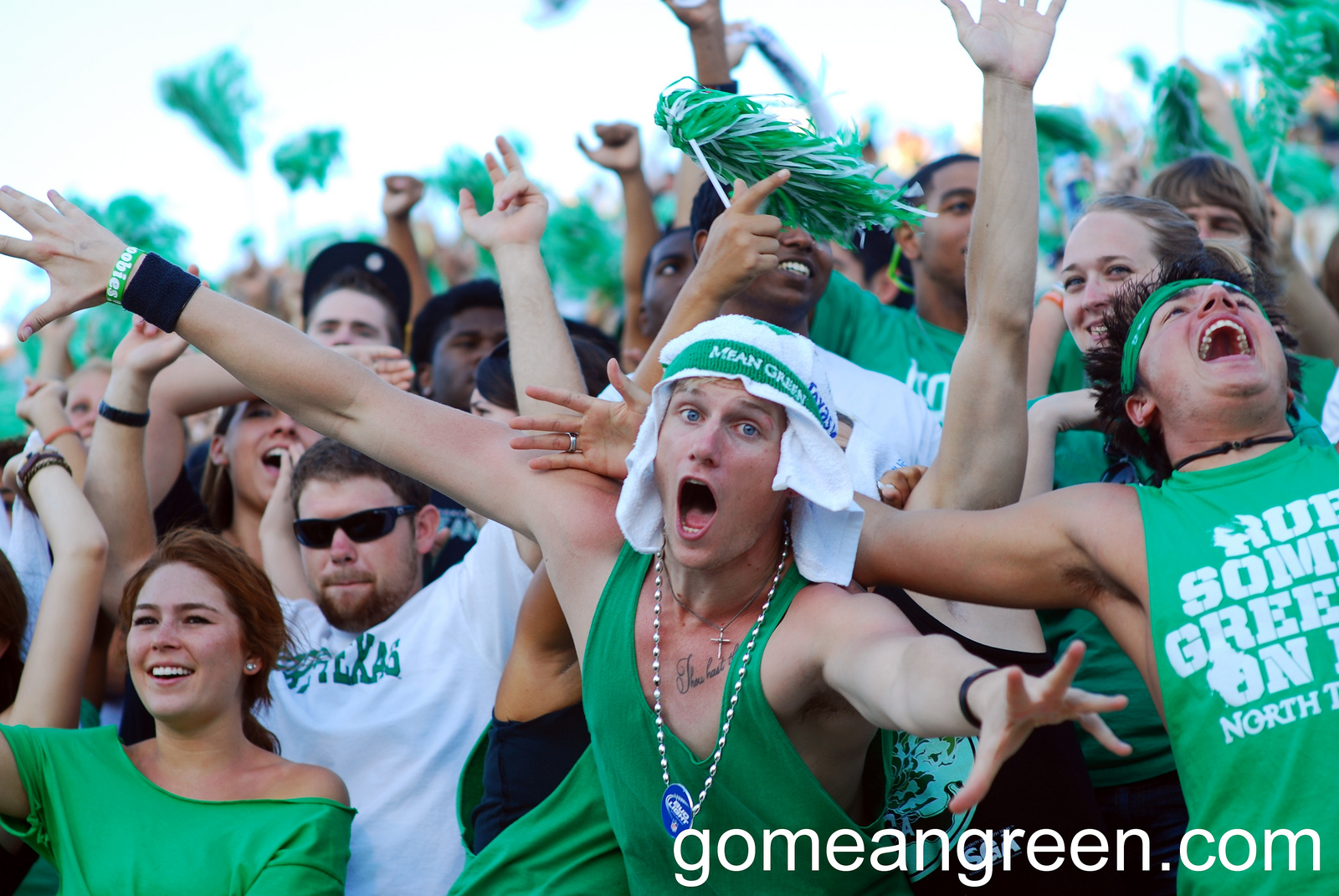 This was one of THE MOST IMPRESSIVE student turnouts I can ever recall!
The beautiful thing was THEY HUNG AROUND after the second half.
Their energy was fantastic and I can't wait to post some of the photos I took. Made me very proud and VERY EXCITED for the future!
GMG!
Popular Images
Article: UNT students were greatness tonite!