Welcome to GoMeanGreen.com Forum
Welcome to GoMeanGreen.com Forum, home of University of North Texas students, alumni and fans.  Like most online communities you must register to view or post in our community, but don't worry this is a simple free process that requires minimal information for you to signup. Be a part of the GoMeanGreen.com family by signing in or creating an account.
Start new topics and reply to others
Subscribe to topics and forums to get automatic updates
Get your own profile and make new friends
Get access to the chat room, member map, arcade, photo gallery and much, much more!
Customize your experience here
Access premium content and features only available to registered members
Registration is simple and easy as we allow use of valid Google, Facebook and Twitter accounts:  Click here to register
Thanks for visiting and as always -- GO MEAN GREEN!
0
Tony Mitchell's HS Coach Nick Smith Interview
Dec 16 2011 09:47 AM | Harry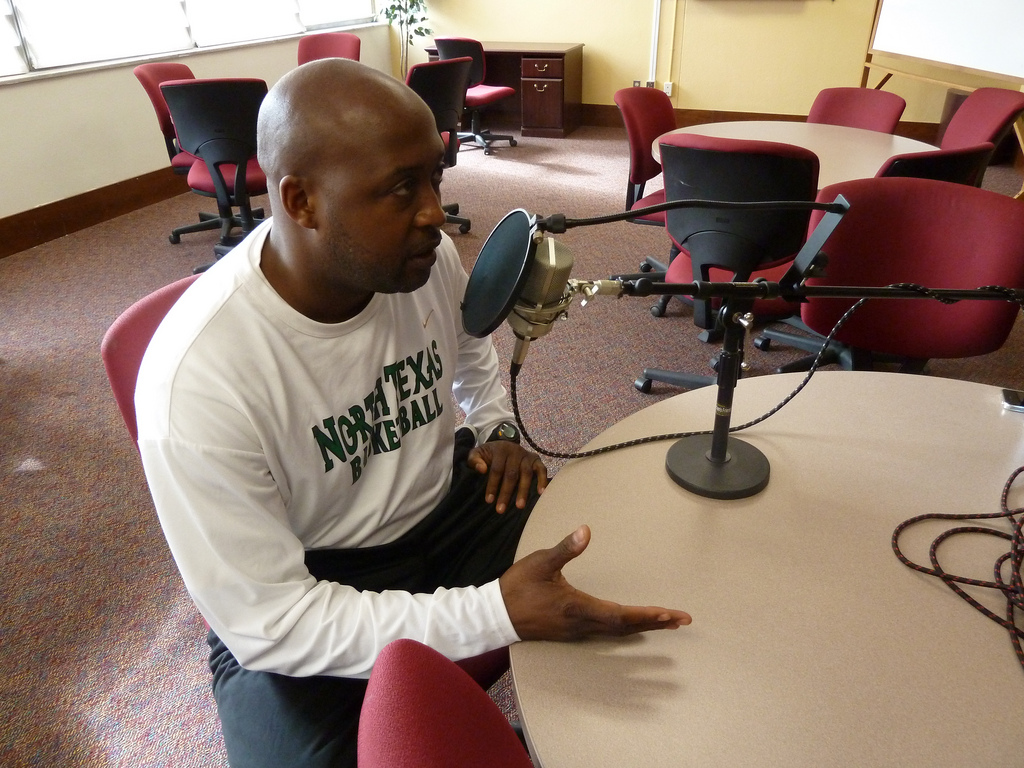 As Tony Mitchell day draws closer, we wanted to provide the Mean Green fans with some insight on Tony as a player and person. Evan and I had a chance to visit with Tony Mitchell's high school coach Nick Smith at Pinkston High School in Dallas. Coach Smith provides us in-depth look at how Tony made it to North Texas as well as his arrival on the scene as a young student athlete at Pinkston High.
Whether you are a basketball fan or not, this is an interesting interview and gives you a better understanding of how one talented player, a good coach and a little luck can change the face of a high school basketball program. It also gives you a birds eye view of Tony Mitchell the player from Nick Smith who coached him at Pinkston.
Evan and I want to thank a number of people for this interview. First many thanks to Coach Nick Smith who graciously invited us into his school and willingly shared his thoughts about Tony and the Dallas Pinkston program. Coach Smith is a great guy and very knowledgable about basketball and recruiting. He would be an asset to any college basketball program as both a coach and recruiter. We would also like to thank Pinkston Principal Norma Villegas who welcomed us with open arms. Principal Villegas has done some really nice things at this school and we were impressed with her. Also a shout out to Associate Principal Derrick Spurlock who is a proud North Texas Alum. GMG!
CLICK HERE FOR DIRECT LINK TO MP3 AUDIO FILE
Popular Images
Article: Tony Mitchell's HS Coach Nick Smith Interview