Welcome to GoMeanGreen.com Forum
Welcome to GoMeanGreen.com Forum, home of University of North Texas students, alumni and fans.  Like most online communities you must register to view or post in our community, but don't worry this is a simple free process that requires minimal information for you to signup. Be a part of the GoMeanGreen.com family by signing in or creating an account.
Start new topics and reply to others
Subscribe to topics and forums to get automatic updates
Get your own profile and make new friends
Get access to the chat room, member map, arcade, photo gallery and much, much more!
Customize your experience here
Access premium content and features only available to registered members
Registration is simple and easy as we allow use of valid Google, Facebook and Twitter accounts:  Click here to register
Thanks for visiting and as always -- GO MEAN GREEN!
0
I'm proud of this North Texas team
Sep 15 2012 08:23 PM | Harry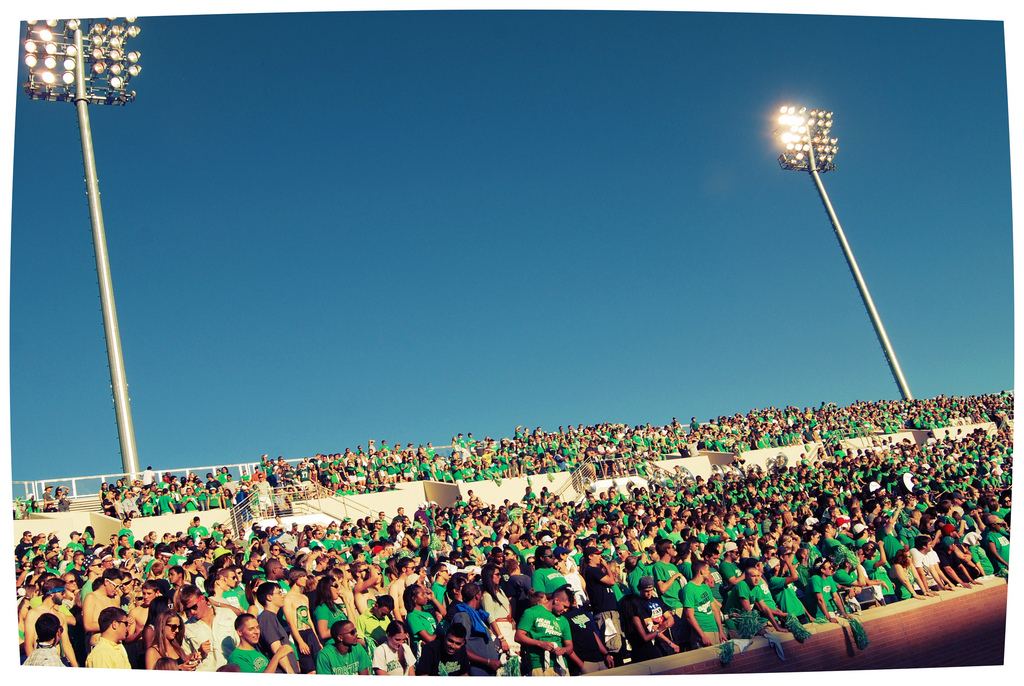 I'm just an alum and fan -- but I felt something tonight that I haven't felt in the entire time I have been following this program which dates back to 1988....
You can't expect to go into a hostile environment like #15 K-State and expect to be able to make mistakes or get any calls in your favor.
That said, I can honestly say after tonight - I feel better than I have since I can possibly remember (including 2002 when QB Andrew Smith was alive and we had won a bowl game against Cincy).
We performed well against the #15 team in the country tonight. In fact, I would argue we won the line of scrimmage against them.
There were two reviewed calls that I knew would end up against us -- you can't expect that to happen on the road on a paycheck game against a Big 12 team and Big 12 refs.
We are missing a few key pieces -- however, this team is so different from what we have become accustomed to. I applaud Coach Mac for building something special here. I applaud the players for an outstanding effort against.
If you are a North Texas fan you have to be thrilled about the change that is so apparent in this program right now. If there is one clear message from the game tonight it is that Coach Mac knows how to build a program. I shudder to think what this team will look like in just a couple of years. The change is now clearly been displayed on a national television broadcast cause believe me the OU fans and even the UT fans were watching this game to scout K-State If you are not on it now - -- you better get on the band wagon soon because it will be very full before the end of this season. The future is very VERY bright for this Mean Green football program!!!
GMG!
Popular Images
Article: I'm proud of this North Texas team